Joe Henry
Bush Hall, London.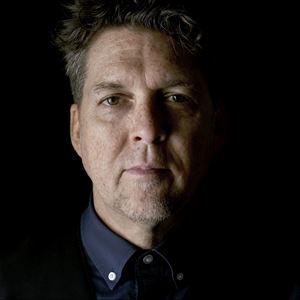 More information about Joe Henry tickets
In a career spanning more than 30 years, three-time Grammy winner Joe Henry has left an indelible and unique imprint on American music. Known for his exploration of the human experience, Henry is a hyper-literate storyteller, by turns dark, devastating and hopeful. He makes a welcome return with new album The Gospel According To Water, bringing it to London in April as his only UK show.
His artist collaborations cross a variety of genres including T Bone Burnett, Ornette Coleman, and Billy Bragg. As a producer, Henry has made albums for Bonnie Raitt, Elvis Costello, Rhiannon Giddens and Solomon Burke.
Tracks from the album are included in Barack Obama's Favourite Music of 2019 and New York Times Best Songs of 2019.
'Joe Henry is one of America's most accomplished and engaging songwriters' (8/10 Uncut Americana Album of the Month)
'The Gospel according To Water marks a serendipitous milestone in Henry's thriving career' (Billboard)
'The Gospel According To Water hovers in a mystical space between country, folk and jazz, his literate lyrics providing a thread which holds it all together. There's much joy and life, but it's still an emotional listen' (8/10 Classic Rock)
'Uplifting, timeless and potent' (**** MOJO)
'The Gospel is a poignant reflection on the sins and shames we ferry toward the grave and the opportunities we have to redeem one another. It is as emotionally nuanced — and, somehow, as sanguine — as anything Henry has ever made' (NPR)
'These are simple, wise and sonically gorgeous songs' (Rosanne Cash)
'Here is the voice of a friend and brother who had been away too long. There is enough anger, enough misery in the world. Too many tears, fires and trampled flowers, so make room in your life for some beauty like this' (Elvis Costello)