THE FALLEN ELM - an audience with John Clare
Bush Hall, London.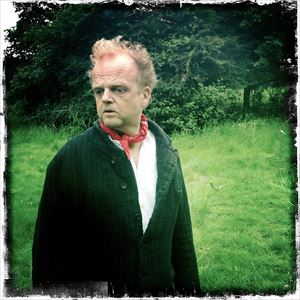 Doors open at 19.00, the show will start at 19.30
Under 18s must be accompanied by an adult. We cannot issue refunds to under 18s who are not accompanied by an adult.
More information about THE FALLEN ELM - an audience with John Clare tickets
THE FALLEN ELM
Toby Jones plays John Clare, the 'peasant poet', in a musical and literary celebration of Clare's life
After two hundred years of scrutiny of his life and work, John Clare speaks his mind. Acclaimed writer Stephen Plaice and composer Julian Philips combine forces to create an intimate and deeply moving portrait of the poet that celebrates the extraordinary power and fertility of his work and brings us closer to the man who loved the limelight, yet longed to return to the chair by the fire in his Northamptonshire home. In this very special single performance at Bush Hall, Toby Jones plays John Clare.
Creative Team
Writer - Stephen Plaice
Composer - Julian Philips
Director - Caroline Clegg
Project Lead & Research - Simon Kövesi
Costume - Alexa Moore
Musicians - Goldfield Ensemble
Producer - Kate Romano
Read more about Professor Simon Kövesi's 2020 John Clare project and the ideas behind the production here.
The Fallen Elm is kindly supported by Oxford Brookes University, Arts Council England and The John Clare Society.